THE ORGANIC BEAUTY ALTERNATIVES TO KNOW WITH OLIVIA TSANG
THE ORGANIC BEAUTY ALTERNATIVES TO KNOW WITH

 

OLIVIA TSANG
The fashion photographer and stylist shares her

 

skincare

 

secrets and the organic beauty brands

 

she has discovered
The life of busy fashion photographer and stylist, Olivia Tsang, is hectic, from back to back client meetings to location scouting, the day is long and every minute accounted for. However, as she shares with Lane Crawford her everyday beauty rituals are a vital way of starting and ending her day with a moment of tranquility.
"I'm 100% a breakfast perfect, nothing beats starting the day with a good, leisurely breakfast. It gives me time to gather my thoughts before stepping into the hustle and bustle of the outside world. The rest of my morning routine is quite simple, I'm a luxe skincare addict and I like the results that they give. I use a rose water spray to stay fresh throughout the day and love to massage my skin with a face oil such as Uma Brightening Oil before I go to sleep, so that I wake up with rejuvenated skin.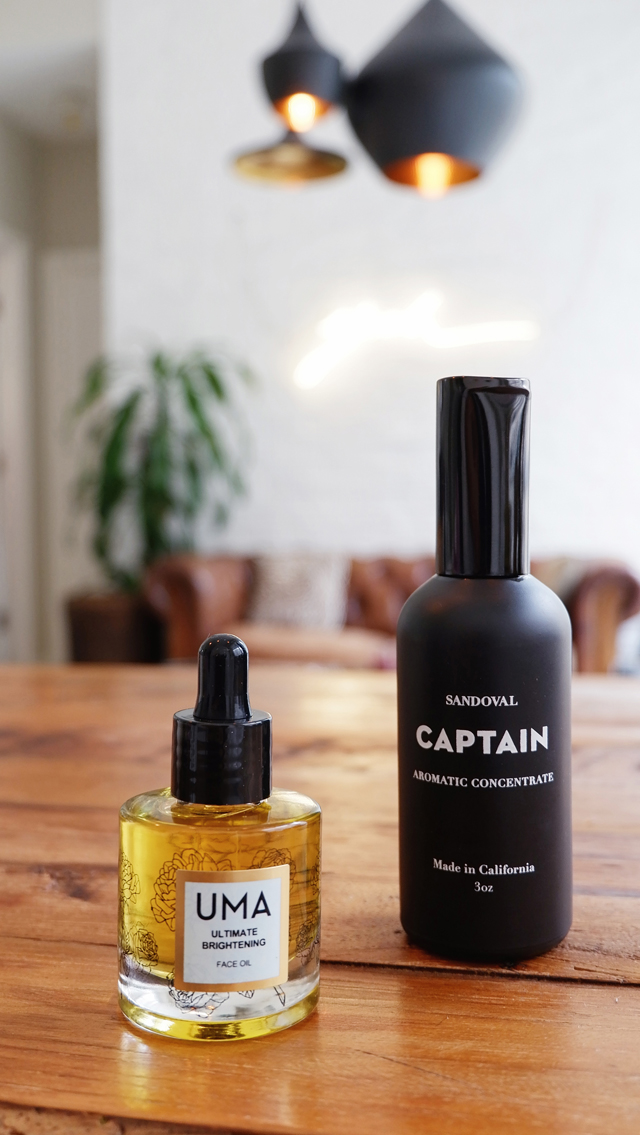 I have a very sensitive nose and am highly allergic to artificial room freshener or strong perfumes; I just can't breathe and cough nonstop if I'm in a taxi with intense synthetic floral scent. I love using Sandoval spray throughout the day; it calms me and gives the space a positive energy.
It's really important for me to be organized, so planning ahead is key. After a full days shooting, I unwind by taking a long hot shower using the Vitaclean showerhead, the addition of the aromatherapy is very relaxing. I always spend about 20 minutes stretching or doing exercise before I go to bed, a necessity for me to get a good night's sleep."